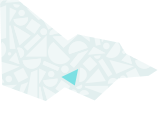 About
Established in 1973, we collect, preserve and share historical items and photos etc. relevant to Charlton & the surrounding districts. We offer a family historical research service in addition to operating a volunteer run museum.
Our collection
Charlton Golden Grains Museum Collection (1973)
In the early 1970's the Charlton Chamber of Commerce was concerned that our local history was not being preserved. In 1973 a public meeting was called by the Shire President, Cr. G. J. Cadzow and the Charlton Golden Grains Museum Committee was formed. The Shire Council agreed to give the museum free tenancy of the Mechanics Institute building which had recently been vacated by the Soil Conservation Authority. An appeal was made to all residents for photographs of local historical interest, old household equipment, farming tools, heirlooms and antiques. In December that year, the committee successfully held its first display afternoon.
By 1974 the museum committee had a permanent display in two rooms with a third room being used for research and meetings. Local newspapers dating back to 1878 were donated by Charlton Tribune proprietor, Ian Cameron and the North Central News.
In 1977 the largest room of the building was made available to the Museum, significantly increasing the display area. In 1995 a separate room, previously a ladies rest room was also made available.
The Charlton Golden Grains Museum continues to thrive due to the enthusiasm of its members and its collection continues to grow through the generosity of the local community