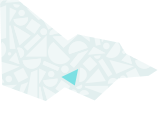 About
The City of Yarra is an inner metropolitan municipality which is home to a diverse community of about 79,500 people. Yarra's 19.5 square kilometres include the suburbs of Abbotsford, Burnley, Clifton Hill, Collingwood, Cremorne, Fitzroy, North Carlton, North Fitzroy, Princes Hill and Richmond. Parts of Alphington and Fairfield - south of Heidelberg Road - are also included in Yarra.
Our collection
City of Yarra Art and Heritage Collection (1994)
The Collection was founded in 1994, based on the range of artworks and cultural artefacts that the City of Yarra inherited when the municipalities of Collingwood, Richmond and Fitzroy amalgamated. The Collection is a unique document of the history and people of Yarra and is divided into two main categories, the Indoor Collection and the Outdoor Collection The Indoor Collection comprises art, objects and ephemera both unique and significant to the history of the municipality. The Outdoor Collection includes sculptures, murals, memorials, monuments sculptural landscapes, mosaics and multimedia installations.
Themes: Building community life