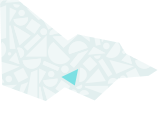 About
The Allison Collection of around 70 items of aluminium kitchenware, manufactured in Australia in the 1940s and 1950s is on loan to CaSPA Care and on the shelves of the Lionsshare Cafe attached to CaSPA Care's Emerald Hill Residence at 203 Napier Street. The cafe is open to the public and to residents and their families.
Our collection
The Allison Collection (2015)
Utilitarian aluminium kitchen ware, mostly Australian manufactured,1930-50, non anodised, mostly spun, some cast. Handles are Bakelite or wooden. All have been used but are in good to very good condition. They are on display in public cafe attached to an aged care home for their aesthetic appeal and to remind residents of items likely to have been in their own kitchens. They include canister sets, pudding bowls, colanders and sieves, tea and coffee pots, cake tins, jelly mounds, cocktail mixers, vases and bowls.