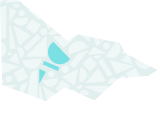 About
An Incorporated Committee of volunteers who manage the collection for the Hepburn Shire Council.
The Museum is housed in the former Warehouse (c.1860) of contractors Nichol and Wallace. The redeveloped building, now known as The Warehouse, to reflect it's 19th century history, reopened in 2014 as a Hub housing the Museum, the Library, the Visitor information Centre, the Hepburn Shire Service Centre as well as event and meeting spaces.
Our collection
Clunes Museum Collection (1976)
The collection is housed in the Clunes Museum a C. 1860 shop in the main street of Clunes, Victoria's first gold town, originally the warehouse of Nichol & Wallace who established the business in 1859. The major strengths of the collection of 4000 items are photographs and items pertaining to gold mining, agriculture, industry, factories and commerce, education, local government, religion, WW1 & WW2, and domestic life, together with local community archival records. The collection is owned by the Hepburn Shire Council and managed by volunteers. A recent Regional Development grant has enabled the addition of library, visitor information centre, community meeting room Hepburn Shire Customer Service and a large exhibition gallery. The Museum is now part of the Clunes Community Interpretive Centre and housed along side the Clunes Library and Community spaces.
Themes: Shaping Victoria's Environment, Connecting Victorians by transport and communications, Transforming and managing land and natural resources, Building Victoria's industries and workforce, Building towns, cities and the garden state, Governing Victorians, Building community life, Shaping cultural and creative life