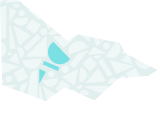 About
The Coach House Art Gallery and Museum complex is situated in the main street of Wedderburn, on the Calder Highway approximately half way between Melbourne and Mildura.
The Museum offers a step back in time to a General Store which was built in 1913 as an upgrade to the then existing store which was built in the 1840's, also to see are some old carriages and a blacksmiths shop.
The Gallery has exhibitions which feature mostly local artists. The exhibitions change on a four to five week time table.