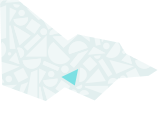 About
Built in 1755, Cooks' Cottage is the oldest building in Australia and a popular Melbourne tourist attraction.
Originally located in Yorkshire, England, and built by the parents of Captain James Cook, the cottage was brought to Melbourne by Sir Russell Grimwade in 1934. Astonishingly, each brick was individually numbered, packed into barrels and then shipped to Australia.
Combining modern interpretations of Captain Cook's adventures, centuries-old antiques, a delightful English cottage garden and volunteers dressed in 18th century costumes, Cooks' Cottage is a fascinating step back in time.