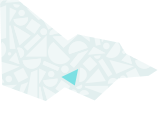 About
Craft Victoria is the peak organisation for contemporary craft and design. Our core mission aims to bring together a vibrant and sustainable local contemporary craft community, by representing, promoting and celebrating all craft practitioners and modes of contemporary craft.
Craft fosters creativity, experimentation and innovation through the presentation and curation of exhibitions, representation of over 190 of Victoria's best craft artists in our shop, and scheduled professional development and community public programs.
The shop at Craft features locally hand crafted objects spanning a broad range of styles, techniques and mediums, including jewellery, textiles, glass, ceramic and timber works. Through all our endeavours, Craft presents a proactive advocacy of Melbourne contemporary craft locally and nationally, to ensure our Melbourne craft artists are embraced and celebrated in the wider community.