Australian Motor Sport History Archives (AMSHA)
An Archive of Australian Motor Sport History to be known as AMSHA
Contact Information
location

Perth
Opening Hours
Electronic Archive open 24 hours a day
Entry Fee
Nil
Location
A collection of Australian Motor History Archives (AMSHA) contributed by the motor sport community in Australia to capture and preserve the history and archives of motor sport.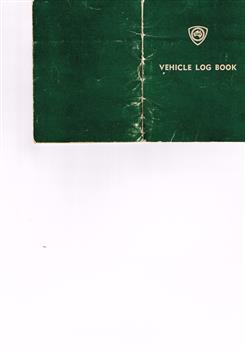 Log Book Triumph Special - CAMS Log Book for the Triumph Special
Australian Motor Sport History Archives (AMSHA),
Green cover that consist of 7 pages.
Historical information
Complete history of competition for the vehicle
Significance
This is a log book history of competition for this vehicle.