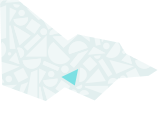 About
The Doncaster-Templestowe Historical Society Inc was formed in 1967.
The Society maintains Schramm's Cottage museum complex located in Muriel Green Drive (off Victoria Street) Doncaster, maintains a local history archive and promotes knowledge and understanding of the history of the local area.
Our collection
The Society holds records on various aspects of the history of the City of Manningham, has an extensive selection of local history photographs and a near complete collection of local newspapers from 1967 onwards.