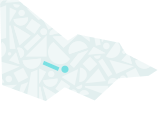 About
Duneira's seventh owner, Stuart Rusden Stoneman, was born in Castlemaine in 1927. He was the only son of local businessman
Thomas Stoneman and became the third generation of the Stoneman family to work in the grocery industry. Motivated by a grand vision and study undertaken overseas in 1950, Stuart returned to Castlemaine and implemented self-service grocery stores – eventually developing the business into the successful Stoneman's Supermarket chain with additional stores in Bendigo, Echuca and Ballarat. Upon his death in 2002, Duneira was bequeathed to the care of The S.R. Stoneman Foundation to manage for the benefit of local and broader communities. Stoneman's vision for Duneira was to maintain and preserve Duneira, to open it to the public, on a smaller scale but in the spirit of the Huntington Collection in California, and for it to 'continue to be a place where people have the
opportunity to learn and relax in an aesthetically cultivated environment; to enable interested individuals and groups to have access to the property; to view and examine the various collections and attractions; and in certain instances to enjoy suitable social and other functions.
Our collection
Duneira, Mt Macedon c1872 (2002)
Is the former home and gift from the late Stuart Rusden Stoneman and is supported by the S. R. Stoneman Foundation. Set in 38 acres of heritage gardens, the garden features the last remaining Dutch elm driveway in the Southern Hemisphere, Himilayan proportioned Rhodedendrons and Australia?s largest collection of Dutch crocuses. The house features Stoneman?s significant art collection (McCubbin, Rodin, Rembrandt, Warhole: 1644-2002), heritage rugs and 19C pianos, 19C antique furniture and an antiquarian library of nearly 20,000 books, many of them first editions, some dating back to 1767. The property was made open to the public in 2010 by appointing Dr Jacqueline Ogeil as its first Director who designs its busy program of cultural and educational events and tours.
Themes: Transforming and managing land and natural resources, Shaping cultural and creative life