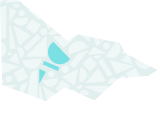 About
Bull & Market Sts - 1863 court house, stables, lock up, 1950s police station. Police memorabilia from the era provided by Police Museum.
83 Broadway 1870s Town Hall. All buildings conserved in original condition.
Our collection
Dunolly Historic Precinct Collection
Police precinct consisting of stables, lockup, court house. Also includes 1950s rural police station. Town Hall in main street.
1863-1890s
All the buildings contain the original furniture. Photos from the era are displayed in the court house and town hall. Original set of government gazettes. The police station contains police items and furniture from the 1950s
Themes: Peopling Victoria's Places & Landscapes, Building towns, cities and the garden state, Governing Victorians