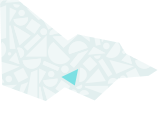 About
The Emerging Writers' Festival is an independent arts organisation based in Melbourne's Wheeler Centre for Books, Writing and Ideas. We exist in order to promote the interests of emerging writers – to improve their opportunities for professional development as well as their engagement with the broader public.
Each year the Emerging Writers' Festival brings writers, editors, publishers and literary performers together with the reading public for a festival that is fast becoming an essential part of Australia's literary calendar.
Our collection
Emerging Writers' Festival Collection (1994)
The Emerging Writers' Festival Collection is largely an ephemeral collection consisting of posters, programs and promotional materials generated by the organisation in the organisation's ten year history.
The collection also consists of photographs, audio-visual materials and books.
Themes: Building community life, Shaping cultural and creative life