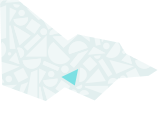 About
Established in 1974, Footscray Community Arts Centre (FCAC) is a community-engaged, contemporary arts centre working with local, regional and international communities.
We collaborate with artists, communities and organisations to build capacity, create opportunities and drive social change.We are the place where important conversations happen: we then action; we cultivate; we deepen.
We are both:
A community engaged and contemporary arts organisation delivering diverse and high quality, participatory programs.
A state-of-the-art cultural facility; producing and presenting culturally relevant programs, opportunities and creative works that are representative of social, cultural and political commentary in contemporary Australia.