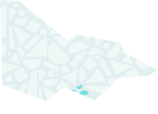 About
Frankston's first state school was built in 1874, In 1889 the brick school room was added, this is the only part of the original school to survive and is now museum set up as a period classroom / museum. It includes information about some past students, photographs and memorabilia, providing an insight into the school system of earlier days. Historical school rolls are also available.
Our collection
Frankston Old Schoolhouse Museum Collection (1874)
Items dating from 1859 through to present day, ranging from photographs, readers, registers and tools used at the school by teachers and students.
Themes: Building community life, Building towns, cities and the garden state