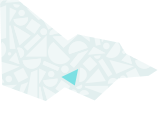 About
The origins of Freemasonry are lost in time. Its symbols and ceremonies are derived from the lodges of medieval stonemasons who designed and constructed the great castles and cathedrals of Europe.
Freemasonry has been part of Australian life since the early 1800s and its members have since played an active role in the development of the its members have since played an active role in the development of the nation and the betterment of society.
Our collection
Comacine - Acanthus Lodge No.400 Collection (2014)
This collection is primarily made up of a wide range of written records (hand written, printed/typed). Beginning with the establishment and consecration of the Acanthus Lodge, No.400 on December 14, 1925 situated at the Masonic Temple, Prospect Hill road in Camberwell, Victoria. Included with the collection are the records in very much the same content and format for the Comacine Lodge, No. 502 established and consecrated on October 2, 1933 situated at Launder street, Glenferrie, Victoria.
Both of these esteemed Lodges existed for a time as separate entities, however the passing of many decades saw their eventual amalgamation on October 23, 1982 at the East Melbourne Masonic Centre to form what is today the Comacine - Acanthus Masonic Lodge No. 400.
In terms of a specific focus for this collection ; the resources are numerous, and consist of lodge minute books, members logs, declaration books and installation night programs, all of which record details both in general and specific of the men who lived in a time frame spanning about 60 - 70 years.
Other items of this collection include, masonic jewels of varying descriptions, lodge regalia and craft tools.
Themes: Building community life