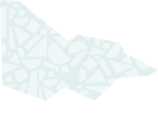 About
Friends of Ballarat Botanical Gardens is a voluntary organisation which was founded in 1982 and became an incorporated body in 1993. It serves as a link between the Ballarat City Council and the wider community. Much support has been provided for improvements in the gardens as well as assisting with the conservation of cherished elements such as the collection of marble statues dating from 1880s. The botanical and horticultural significance of the gardens, as well as historical, cultural and recreational aspects, are promoted in the local community and beyond. Community education and programs for schools have been developed to help everyone enjoy their visits to the gardens.
Covering 40 ha (originally 99 acres), the land was first reserved for a public garden in 1857. By the 1880s a magnificent 'gardenesque' style central garden had become well established. It is still one of Australia's most attractive cool climate gardens, where each season is distinctly marked by the mature trees. The north gardens includes a wetlands reserve and in the south gardens there is the Ex-POW Memorial Garden.
The Friends have a number of specialised interest groups which meet monthly and they all come together for quarterly general meetings and for the annual general meeting. These larger functions with guest speakers and refreshments are held at the Robert Clark Centre Centre in the gardens. As well as periodic seminars and workshops there are also excursions and special functions arranged for members and their friends. Seasonal luncheons and the Christmas barbecue in the Robert Clark Centre courtyard are events which have proved to be most popular.