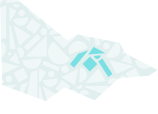 About
Galen Catholic College is a Year 7 to 12 co-educational Catholic College located in Wangaratta, North East Victoria.
Our collection
Galen Catholic College Photo Collection
The Galen Catholic College Photo Collection is a partially digital repository for photographs relating to the history of Galen Catholic College and is antecedent institutions dating back to 1955. The collection contains well over 10,000 individual photographs.
Selected photographs from this extensive collection have been carefully curated and added as entries to the Victorian Collections online archives collection. To protect the identities of current and former staff and students, names have been omitted from all photographs.
Correspondence with the Galen Catholic College Archive Team can be made by sending an email to [email protected].
We invite and encourage current and former members of the school community, to send archival photos and also to point out any factual inaccuracies with this online archive. If you object to a photo appearing in this online collection, where you can be readily identified, that photo will be taken down.