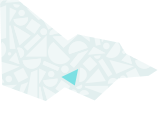 About
In the years since its opening in 1975, Glen Eira City Council's Gallery has established a prominent reputation within the Melbourne public gallery scene. Located on the ground floor of the historic Glen Eira Town Hall, access to the Gallery is gained through the majestic classically-styled portico on the corner of Glen Eira and Hawthorn Roads, Caulfield.
Through the exhibition and regular rotation of Council's permanent art collection in public areas of the Town Hall, and the production of survey shows of prominent contemporary Melbourne artists and craftspeople, the Gallery plays an important part in contributing to a rich cultural life for the residents of Glen Eira and the wider community. In addition to the production of these exciting exhibitions, the Gallery also co-ordinates two major art awards, including the Silk Cut Award and the Alice Bale Art Award.
The Gallery is also a popular hire space for local artists. In addition to assuring an exhibition program rich in diversity and scope, the use of the Gallery as a hire space also provides a forum for local artists to show their work within a professionally equipped space at competitive rates. Floor to ceiling panels can be moved to divide the Gallery into one-third, half or a flexible full gallery space.
School group visits to the Gallery are welcome upon prior arrangement with the curator.
The Gallery is accessible for people with disabilities. There is also accessible parking in the car-park.
Our collection
Glen Eira City Council Art Collection
This collection is owned by the Glen Eira City Council and managed by the Glen Eira City Council Gallery, located on the ground floor of the historic Glen Eira Town Hall. The collection has three main themes. The first theme is works by well-known Australian artists such as Fred Williams, Arthur Boyd, Leonard French, Charles Blackman, Brett Whiteley, and Ivan Durrant. The second is works by local artists including Julie Goodwin, Felix Tuszynski, Danuta Michalska and Erica McGilchrist. The third theme revolves around works which feature the City of Glen Eira as the subject matter. Other artists
featured in the collection include: Howard Arkely, Emma Minnie Boyd, Guy Boyd, Merric Boyd, Jane Burton, Phillip Cannizzo, Jon Cattapan, Noel Counihan, Merryl Evans, Kerry Gavin, Derek Hanley, Peter Horne, and Roger Kemp.
Themes: Building towns, cities and the garden state, Building community life, Shaping cultural and creative life