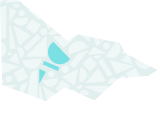 About
The Gold Museum has transformed to two centres of deep learning and research that will include the nationally significant Centre for Rare Arts and Forgotten Trades and Australian Centre for Gold Rush Collections, owned and operated by The Sovereign Hill Museums Association, one of Australia's largest regional and community museums.
The principal focus for the collection is to collect, research and interpret material pertaining to the golden history and heritage of the Ballarat region. Holding extensive and valuable collections, the collection is renowned for its expertise in, and knowledge of, the impact of gold, both locally and beyond.
Our collection
Sovereign Hill and Gold Museum collection (1967)
This collection is owned and managed by the Sovereign Hill Museums Association. Items from the collection are exhibited in Sovereign Hill outdoor museum and in the adjacent Gold Museum. The collection includes material that documents the diggings and township of Ballarat in the period 1851 to 1861, and the later period of above and below-ground mining. The collection also includes the Paul and Jessica Simon collection of gold nuggets and coins, and material documenting the history of Ballarat and the surrounding region. Special collection elements include the Arnott Rogers Collection, Art Collection, Ballarat Historical Society Collection, Bolte Collection, Costume Collection, Eureka Collection, FitzGerald Postcard Collection, Jessica and Paul Simon Collection, Pern Collection, Ballarat War Museum Collection, Pioneer Chair Collection, Rare Book Collection, Ballarat Sports Museum Collection, and the Social History Collection.
Themes: Connecting Victorians by transport and communications, Transforming and managing land and natural resources, Governing Victorians, Building community life, Shaping cultural and creative life