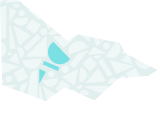 About
A living history of the presence of the Chinese people of Bendigo and vicinity from the gold rushes of the 1850's to the present day. The museum features the world's longest and oldest imperial dragons, internationally significant processional regalia, intricately carved furniture, beautifully embroidered costumes, several hundred Chinese coins, some dating back to 221 BC and a range of items from the renowned artisans and craftsmen of China from centuries past.
The Yi Yuan Classical Chinese Gardens comprises traditional Chinese architecture with lotus pond and fish in a serene and tranquil setting decorated with sculpture and colourful hand painted murals. Based on similar gardens contained within the imperial palace in Beijing they were built by Chinese artisans in 1996.
Traditionally Buddhist in design, the Kuan Yin Temple is dedicated in name to the Goddess of Compassion and Mercy and contains numerous colourful murals.
Our collection
The museum was built to house the original 19th century Textiles collection and Imperial Dragon Loong owned by the Bendigo Chinese Association. Since then the collection has grown considerably.
Themes: Building community life, Shaping cultural and creative life