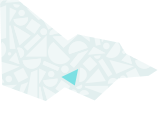 About
The Graduate School of Business and Law (GSBL) RMIT, is recognised throughout the Asia Pacific region as a leader in business management and law education, providing work-related education and training and undertaking practical research, relevant to business and community aspirations.
This collection, the Smith Collection (working title), is the culmination of various donations to the GSBL, with the main part of the collection being donated by retired Victorian Supreme Court Judge Timothy Smith. This part of the collection was primarily collected by his father Thomas Smith, also a prominent personage of Victorian Law.
This collection is housed in a reading room that is accessible to RMIT Juris Doctor students, RMIT staff and the community (upon application).
Our collection
Justice Smith Collection (2014)
This is a collection donated by T. H. Smith, collected primarily by his father T. W. Smith, as well as his own additions. Includes other titles donated by Philip Fox and J. McL. Emmerson.
An interesting collection to see what was important to a practitioner of the law in the first half of the 20th Century.
Themes: Governing Victorians