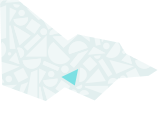 About
The European settlement of Greensborough was from 1839 onward. The Society's aim is to collect, catalogue and preserve the history and heritage of Greensborough and its environs from the earliest records to the present time. Whilst called Greensborough Historical Society, its coverage is not limited to that area alone and includes Greensborough, Watsonia, Macleod, Montmorency, Briar Hill, Lower Plenty and Bundoora.
Our collection
Greensborough Historical Society Collection (2010)
The Greensborough Historical Society Inc collection focuses on historical and current information relating to Greensborough and surrounding areas, including the former Shire of Diamond Valley. Information is from mid-1840 to the current time. Items include artifacts, photographs, documents, oral histories, maps, school yearbooks and uniforms, books and collected current newspaper clippings relevant to the area. There is a large digital collection of photographs.
Themes: Building community life, Shaping cultural and creative life, Peopling Victoria's Places & Landscapes, Transforming and managing land and natural resources, Building towns, cities and the garden state, Peopling Victoria's Places & Landscapes