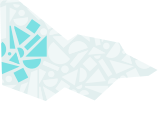 About
A local treasure for over 50 years, Hamilton Art Gallery presents a range of exhibitions, programs and events that stimulate understanding, awareness and enjoyment of the visual arts. The Gallery, which is managed by the Shire of Southern Grampians, is the most significant public cultural facility in the Shire and forms an important part of the range of tourism experiences available in the Greater Hamilton region.
Divided into six exhibition spaces over two levels, the Gallery presents a vast range of touring, temporary and permanent exhibitions each year. With a collection of over 8000 items Hamilton Art Gallery's collection is extensive, with an emphasis in fine and decorative art with strengths in silver, glass and porcelain. Asian metalwork and ceramics also make up a significant section of the collection.
Our collection
Hamilton Art Gallery Collection (1961)
The Gallery holds a collection of European and Australian paintings, prints and decorative arts from the 1700s to the present, antiquities and Asian ceramics and metalwork. Highlights include the Herbert and May Shaw Bequest consisting of 780 items of English and European silver, glass, porcelain, miniatures and Asian ceramics, and a large collection of works by the eighteenth-century English artist Paul Sandby R.A.