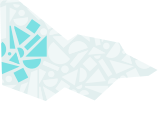 About
A medical museum at the Hamilton Base Hospital comprising artefacts relating to the history of the institution from 1862 to the recent past.
Our collection
Hamilton Base Hospital Medical Museum
Medical, surgical, pathology, radiology and nursing artefacts etc. that relate to the function of the Hamilton Hospital from 1862 to the recent present. Medical and surgical equipment and instruments form the bulk of the collection with fewer items from pathology, pharmacy and radiology sections. There is a large archive of medical, surgical and nursing books, other printed material and documents etc relating to each of these disciplines and in addition,hospital patient registers and annual management committee reports etc. An extensive photographic collection plus original building plans dating back to the first hospital together with subsequent plans of new and renovated buildings which make the overall collection an extremely valuable assett for the hospital and the Western District.
Themes: Building Victoria's industries and workforce, Building towns, cities and the garden state, Building community life