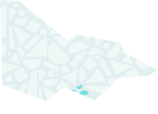 About
The Society manages the Hastings Museum that displays and interprets its collection of local history, promoting the cultural and environmental heritage of Mornington Peninsula and the bay of Western Port. It works with schools and welcomes visits from them and senior citizens, service clubs and walking groups. It is 100% a volunteer group. It publishes books on local history for the benefit of the community.
The Museum complex includes: the General Museum containing the Gun Museum with the 40 pounder Armstrong Gun; the Fishing Museum which holds a boat and fishing ephemera; Pioneer Cottage; Dad's Shed; White Fairy Garden; the Remembrance Garden of Peace; and the Back Garden.
Our collection
Hastings-Western Port Historical Society Inc (1973)
Contains objects, maps, photographs, artifacts and memorabilia; illustrations, documents and publications on the history of Hastings and Western Port from prior to white settlement up to the present day.
Themes: Building community life