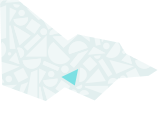 About
The Hawks Museum tells the story of the Hawthorn Football Club. It explains the rise from a small suburban club in 1902 to become one of the powers of the AFL. Some of the highlights that can be seen are the Premiership exhibits, the trophies, the guernsey collection, the team photos and game day highlights on the big screen. The large portraits of the Club Legends are unique to this museum. You can learn more about the people who made the Club what it is today by using our new Information Tablets.
Our collection
Hawks Museum Hawthorn Football Club (1992)
This collection, owned by the Hawthorn Football Club, is housed in the Hawks Museum, Waverly Park, Mount Waverly, a former Club home ground. The collection is used by the Club to tell the story of the people that have made the Hawthorn Football Club one of the most successful club in the last 50 years, 10 Premierships, 4 Brownlow medals, 5 Norm Smith medals and arguably the two best full forwards in the history of the game. The collection includes an extensive range of Club memorabilia: portraits of Club Legends John Kennedy Snr, Leigh Matthews, Graham Arthur, Michael Tuck, Peter Hudson and David Parkin, Premiership trophies, one of the largest Guernsey collection in the AFL, photographs of teams, players, officials and supporters, an old rubdown table from 1925 used by trainers, and many stories of key moments in the Club?s history.
Themes: Building community life, Shaping cultural and creative life