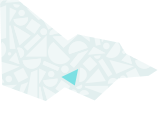 About
Just 10 minutes from Melbourne's CBD, Heide Museum of Modern Art has a rich and varied history ' from evidence of the original Wurundjeri owners to the intimate and personal histories of Heide's founding benefactors, John and Sunday Reed and their now famous circle of artistic friends. During the 1930s, 1940s and 1950s, the Reeds fostered Heide as an idyllic refuge for artists, writers and musicians. They nurtured the careers of Sidney Nolan, Albert Tucker, Joy Hester and John Perceval among others. Heide opened as a public art gallery in 1981 and has established an outstanding reputation for curating and hosting innovative exhibitions and public programs. Celebrated for its award-winning architecture, breathtaking gardens and sculpture park, these elements are a living and evolving feature of Heide. Part of Heide's allure is the element of surprise and delight of discovering the many different spaces and sculptures located on its 16 acres.
Our collection
'The Reed Collection
' Art, visual poetry and books, Gift of the Barrett Reid Estate, 2000
' The Baillieu Myer Collection of the 1980s, donated in 1991
' Significant sculptures by international artists, such as the Anish Kapoor works gifted by Victor and Loti Smorgan
' The Tucker Gift (works by Albert Tucker) donated by Barbara Tucker ' Works by Sweeney Reed donated by Mishka and Danila Reed,
and many others donated by artist and collectors.