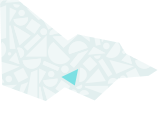 About
Heidelberg Theatre Company is an amateur theatre company based in Rosanna Victoria, Australia. It has been in existence for 63 years. It holds hard and digital copies of programs, newsletters, posters, photographs and other memorabilia related to the 400 plus productions it has staged since 1952. There are also photos and memorabilia relating to the various buildings that have housed the Company and dvds of special events and anniversary celebrations of the Company and interviews of members who have made an important contribution to the Company. Also there is a collection of costumes and furniture, many of which have been donated by local families and others were purchased or made by members of the Company over the years..
Our collection
Heidelberg Theatre Company Collection (1952)
Heidelberg Theatre Company. Printed and scanned copies of programmes, newsletters, posters, photographs, related to the productions the Company has staged since 1952. A collections of costumes and properties, Copies of documents relating to the forming and running of the Company, including Minutes of Committee and Annual General Meetings.
Themes: Building community life, Shaping cultural and creative life