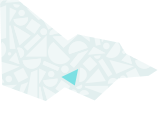 About
The Henry Forman Atkinson Dental Museum is the most significant and oldest dental collection in Australia, tracing its origins back to the Odontological Society of Victoria established in 1884. The museum collects, conserves, manages, exhibits and promotes the history and material culture relating to the development of dentistry and dental education in Victoria, while reflecting more broadly the history and development of dentistry in Australia.
Exhibition Program
The museum hosts a program of exhibitions drawn from the collection and beyond, with special changing displays to meet the curriculum needs of dental students. Exhibitions will be of interest to University staff and students, patients from the Royal Dental Hospital of Melbourne, the general public, and others with an interest in the history of dentistry and the social history of health care in Victoria.
Our collection
Henry Forman Atkinson Dental Museum (University Of Melbourne) (1884)
Objects in the collection date from the early 1700s and provide key insights into the material culture, pedagogy, professional context, changes and developments in the dental profession and its striving to improve the standard of dental education, dental health and dental care within Victoria.
This intriguing collection contains examples of; surgical and laboratory instruments and equipment, hand wound and hydraulic dental chairs, free standing dental units, x-ray units from the early 1920s, flattening rolls, vulcanisers, flasks and hot presses. Other material includes a comprehensive series of dental catalogues dating from the 1850s, a fascinating range of dentures made from bone, ivory, porcelain and vulcanite, some which have springs and include human teeth. There are photographs of staff and students as well as buildings and events from the history of the dental school.
Online catalogue: http://henryformanatkinsondentalmuseum.mdhs.unimelb.edu.au/collections
Themes: Building Victoria's industries and workforce, Building community life, Shaping cultural and creative life