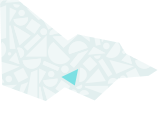 About
Heritage Hill Museum and Historic Gardens provides a unique opportunity for visitors to enjoy cultural heritage and public programs, art exhibitions, group tours and specialised events all year round.
Set on 1.5 acres of maintained landscaped gardens in the centre of Dandenong (minutes from Dandenong Plaza) Heritage Hill features historic buildings 'Laurel Lodge' built in 1869, and 'Benga' built in 1936.
Heritage Hill is a flexible venue for weddings, functions, exhibitions and other organised activities and offers an excellent location for photography and filming.
Our collection
Heritage Hill Museum and Historic Gardens has permanent collection of 19th and 20th Century historic objects and textiles related to the families who resided at 'Laurel Lodge' and 'Benga.'
'Benga' was Australia's first oral history centre and has complied a collection of approximately 400 oral histories recorded over the past two decades from prominent local residents of the Greater Dandenong region.