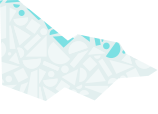 About
The Historical Society of Mooroopna exists to establish, maintain and manage a collection of historical items and to restore, preserve, catalogue and display articles of importance to the history of Mooroopna and District.
Our collection is devoted to the history of Mooroopna and District and the history of the Mooroopna Hospital, which changed its name to the Goulburn Valley Base Hospital in 1977. The Society encourages the collection of items relevant to our citizens and their families as well as social, industrial, agricultural and horticultural history.
Our collection
Historical Society of Mooroopna Inc. Collection (1983)
Our Museum and Gallery features memorabilia, maps, documents, industry, businesses, implements and trophies from as far back as 1875. Our major display depicting the achievements of the Mooroopna Hospital, is unique in country Victoria. Our Gallery features episodic special exhibitions and our display honours local indigenous heroes.
Themes: Shaping Victoria's Environment, Transforming and managing land and natural resources, Building Victoria's industries and workforce, Building towns, cities and the garden state, Building community life, Shaping cultural and creative life, Connecting Victorians by transport and communications