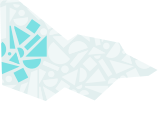 About
Horsham Historical Society was formed at a meeting on 13th May 1957 with 10 inaugural members and membership set at 5 shillings. Today we have about 50 members and an extensive Horsham and district local history collection of information. We still abide by the original charter '...to foster the collection and preservation of local history records'.
First meetings were held in the municipal library in the Mechanics Institute building and later in the local CWA hall and private homes. All the while, Society members pressed the local Council for a permanent home. This was finally achieved on 17 March 1969 when the Mechanics Institute building was secured by a donation of $25 per year to Council for its use. In 1982, the Society's rooms were opened to the public for one Sunday each month. Today, we open one afternoon mid-week and other times by arrangement.
Our collection
Horsham Historical Society has an extensive local history collection of the city and district, including: Hundreds of files of information on people, businesses, buildings and organisations; Thousands of photographs dating from the 1870s to the present day, currently being indexed; The Horsham Times newspaper index up to 1900 of births, deaths, marriages and businesses; Government Gazettes; Town and district maps; Horsham burial records from 1920 to 1999, completely indexed; Original Horsham Times and Wimmera Mail-Times newspapers from 1886 to 1999. (Editions before 1960 inaccessible to the public due to their fragility but available on microfilm at Wimmera Regional Library, Horsham or the State Library of Victoria, Melbourne); District history and family history books; Oral history tapes; Borough and water rate books; History of all Horsham hotels; and History of all lawyers and law firms.