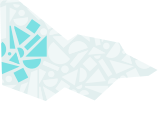 About
Situated in the big sky country of the Wimmera, the Horsham Regional Art Gallery continues to surprise its first time (and repeat) visitors with the quality of its rotating displays from the permanent collection and its schedule of self-curated and touring exhibitions.
Our collection
Horsham Regional Art Gallery Collection (1967)
Since its inception, the Gallery has specialised in the collection of Australian photographic art. Commenced at a time when photography was just beginning to gain recognition in Australia's public galleries, Horsham Regional Art Gallery's photographic collection has since grown into one of national significance.
Our photography collection includes key historical photographers such as Nicolas Caire, J. W. Lindt, David Moore, Olive Cotton, Frank Hurley, Wolfgang Sievers and Carol Jerrems. Contemporary artists include Tony Albert, Pat Brassington, Fiona Foley, Trent Parke, Bill Henson, Polixeni Papapetrou and Tracey Moffatt among others.
The Gallery collects works by artists of the Wimmera region along with works containing to this regional subject matter or connection to our place. Contemporary artworks include those by Anthony Pelchen and Marion Borgelt. Renowned Australian artists including Nicholas Chevalier and Sidney Nolan were also inspired by the landscapes of the Wimmera.
Our collection of paintings and works on paper is in great measure the result of the generous gifts of Mr Mack Jost AM. The collection includes works by many significant Australian artists from colonial and modern periods, along with more recent acquisitions made through the Trust in line with Jost's collecting principals.
Themes: Building towns, cities and the garden state, Building community life, Shaping cultural and creative life