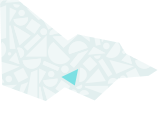 About
Formed in 1998 to carry on the work of a previous history group the Allwood History Group, the Hurstbridge & District Local History Group, also based at Allwood Neighbourhood House, continues that Groups endeavours to collect, record, collate and preserve the Hurstbridge townships rich, varied and ongoing social, environmental and built history.
The Groups collection includes historical information relating to the first inhabitants of the district, The Wurundjeri William people – early settlers - the local fruit growing industry and the township's ongoing built and social growthdisplays of photographs and memorabilia, including on loan display of found objects from the Caledonia Gold Fields (St Andrews).
Our collection
Hurstbridge & District Local History Group Collection (1977)
The Allwood collection, established in 1977, is made up of memorabilia relating to the Hurst and Gray families, together with some items from the local area, including the Caledonia Goldfields – an area including Queenstown (now known as St Andrews), One Tree Hill, Kingston (now known as Pantons Hill), Kangaroo Grounds, You You Hill, Kingstown, South Morang, Arthur's Creek, Nillumbik (now known as Diamond Creek), Steele's Creek, Yarrambat and Kinglake.
Themes: Transforming and managing land and natural resources, Building community life