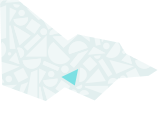 About
Designed by the Architect Nonda Katsalidis and opened in 1998 the current Ian Potter Museum of Art displays a regular program of exhibitions in eight Gallery spaces over 3 levels and is open to both the University community and the general public.
Our collection
The University of Melbourne Art Collection (1972)
The Ian Potter Museum of Art houses the University of Melbourne Art Collection. The collection is rich and varied and has major holdings of Australian art in all media from the early nineteenth century to the present day, as well as holdings of European art, International indigenous art and classics and archaeology. The diverse holdings form the largest university art collection in Australia. The collection is one of more than 30 other cultural collections at the University of Melbourne. Works of art have been acquired since the earliest days of the University established 1854.
Themes: Building community life, Shaping cultural and creative life