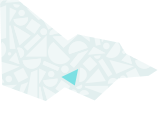 About
International House (IH) is a hall of residence owned by the University of Melbourne housing both graduate and undergraduate students from Australia and overseas. The International House Collection incorporates the IH archives and heritage collections. In addition to archival materials, the collection includes paintings, photographs, furniture, objects and building fragments. The collection includes materials that relate to historical themes and events including: the Colombo Plan; Asia-Australia relations in the post-World War 2 period; experiences of international students and the history of the University of Melbourne.
Our collection
International House Collection
The International House Collection incorporates the International House Archives, artworks, building fragments, furniture, decorative arts and other objects. The archival component of the collection is the largest and includes material dating back to the planning and fundraising of the early to mid-1950s; minutes of the International House Council; applications for membership from early residents; photographs; correspondence; newspaper cuttings; and copies of student publications. The collection also includes decorative arts and other objects many of which were presented to International House by former residents or other people closely identified with its founding and history.
Themes: Peopling Victoria's Places & Landscapes, Shaping cultural and creative life, Building community life