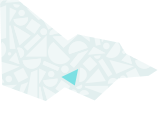 About
Museo Italiano displays and interprets the experience of Italian migration, and the culture created by Italians in Australia.
Italians come from many different backgrounds. with strong regional affiliations that continue to inform Italian-Australian identities.
Italians departed from Italy for many reasons to seek opportunities in the New World.
Italian-Australians have developed a unique culture by relating their traditions, knowledge and customs to local contents and values.
Our collection
Museuo Italiano collection (1980)
This collection is housed at the Italian Museum (Museo Italiano), operated by the Italian Historical Society in Carlton. The collection aims to record and portray the story and experiences of the Italian community in Victoria and Australia, with a specific focus on Carlton. It explores interactions between the Italian and non-Italian community and the nature of contemporary Italian Australian identity. The collection comprises an extensive collections of historic records and photographs which relate to Italian migration and settlement in Australia, including an archive of diplomatic correspondence, an index of internees, oral histories, ephemera, letters, documents, official records and newspaper cuttings. The collection also includes many relevant books and publications. Much of this material, which dates from the gold rush to the mass migrations of the 1950s and 1960s, has been donated by Italian migrants and their descendants. The collection is open to the public by appointment.
Themes: Building Victoria's industries and workforce, Building towns, cities and the garden state, Shaping cultural and creative life