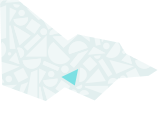 About
For more than a hundred years, the Kadimah Jewish Cultural Centre and National Library has operated as a Jewish organisation devoted to the preservation and promotion of Yiddish language and culture.
The Kadimah's activities include running Yiddish language and conversation classes, producing Yiddish-themed theatre productions, cabarets, concerts and literary events, hosting lectures and comedy nights and running youth drama classes.
Kadimah is also home to Australia's largest Yiddish library and archive and co-presents the annual In One Voice Jewish Culture Street Festival.