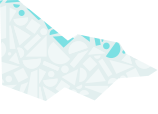 About
This local history collection includes a growing photographic collection of local World War I and World War II veterans. A shed added in 1995 houses farming machinery and tools of local interest.
Our collection
Mud-brick building housing photos and documents, including a copy of cemetery records, and memorabilia relating to local history; shed containing farm implements and machinery; and an old jail containing documents etc. relating to its history.
Artifacts used by locals - trinkets, glassware, clothing, lamps, school work etc. Machinery shed with agricultural implements used in the "horse and buggy" days e.g. a furphy header, reaper and binder, wagon, separator, spring cart, single farrow plough etc.