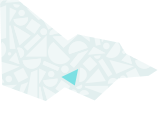 About
Kingston Arts presents an impressive calendar of performing, visual and cinematic arts events and activities across its three primary arts spaces: Kingston Arts Centre, Kingston City Hall and Shirley Burke Theatre.
City of Kingston has also has strengthened its support for artists by launching two new, affordable artist-in-residence spaces and offering Arts Grants each year across a range of categories.
In the community, Kingston Arts offers a wider calendar of events including Lens Mist Photography Award & Exhibition, Pop Up Bar, NAIDOC, Artz Blitz, Makers Market, and the City of Kingston's public art program.
Kingston Arts' performing arts programs are designed to showcase Melbourne's finest talent as well as acting as a platform for emerging artists. Gallery spaces, including G1 and G2, G3 Artspace and The Bridge projection space, promote artistic excellence and innovation with diverse and thought provoking programs by both professional and emerging artists.
Kingston Arts venues including theatres in Kingston City Hall, Kingston Arts Centre and Shirley Burke Theatre offer a wide range of dynamic programs and products as well as quality venue hire facilities.
For further information phone our friendly Box Office team on (03) 9556 4440 or email [email protected]
Our collection
Civic Art Collection
An important component of City of Kingston's Public Art Program is the Civic Art Collection. The collection of paintings and artifacts is managed by Council's Arts and Cultural Development team.
The Collection is diverse in its origin and content. It is derived from the three former municipalities, Mordialloc, Chelsea and Moorabbin which amalgamated to form City of Kingston in December 1994. As such, the works in the Collection reflect the values of those communities at various historical stages.
Today the Collection encompasses approximately 100 works of art by professional and amateur artists, spanning from 1865 to the present. It includes drawings, paintings, prints, photographs and mixed media. More than half of the Collection is currently exhibited throughout the City, in municipal buildings.
The City is responsible for ensuring that proper care and preservation of the artworks is carefully balanced with providing residents and visitors the opportunity to see the exhibited works and enjoy the Collection.