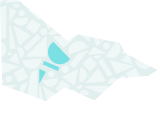 About
The Historical Society for the Wedderburn District which was part of the former Korong Shire. Now it is a part of the Loddon Council. It covers areas such as Borong, Korong Vale, Richmond Plains, Kurraca, Fentons Creek and a few more farming areas.
For all inquiries our email address [email protected] is preferred.
Our collection
Our collection includes photos of local families, old buildings and individuals; and digital photos of cemetery headstones. We have information about the gold mines and mining history of the area; schools, churches, local families and events in the town. We sellb booklets about the Wedderburn and the area. We hold hardcopy and microfilm newspapers and the High School magazine 'Jumbunna' from 1970 onwards. We hold Korong Shire rate books. We also hold Honour Boards for WW1 and 2 and the local Masonic Lodge.