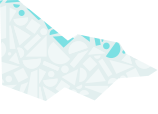 About
The Kyabram and District Historical Society Inc was established in 1967 by the late Dr W H Bossence. The members of the Society manage and maintain Hazelman?s Cottage, which is located in a section of the Kyabram Fauna Park and the Kyabram Historical Library located at Kyabram Library.
The group meets September to May, second Tuesday in the month at 10am. Members attend incoming enquiries and have a weekly item, "Looking Back", in the Kyabram Free Press.
Our collection
A cottage of mud brick and timber slab (Hazelmans Cattage). The Collection contains Childrens and ladies clothing, musical items, old kitchen items, old irons, beds and adult and childrems rooms. There is also farm machinery, Blacksmith shop, a vintage '27 Chevy, buggy and the first fire brigade cart. The history library contains 2580 items including maps, Newspapers and photographs pertaining to the district.