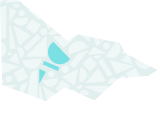 About
This Collection is housed on the Bendigo Campus of La Trobe University, primarily in the Education Building and part of the collection is always on public display.
The collection includes work by significant 20th century Australian painters, a collection of indigenous bark paintings, ceramics and a growing collection of children's book illustrations.
Our collection
Fred Courtis, then Head of Art Education at the Bendigo Teachers' College, commenced this collection of Australian works of art in 1955.
Artists represented include Sir Arthur Streeton, Tom Roberts, Sir William Dargie and Leonard French.
The teaching collection was developed to foster a national identity through the appreciation, understanding and enjoyment of the visual arts.