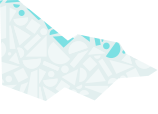 About
The idea of building a memorial to the service men and women who had been stationed at the No.1 Flying Boat Repair Depot at Lake Boga during World War II was first discussed by a few local Lake Boga Lions Club members over a few beers at the local pub in 1983.
From this humble beginning, countless volunteer hours, "blood. Sweat and tears" and many more beers, the "dream" finally came to conclusion when the modern hangar which houses a restored Catalina and other exhibits was officially opened on 21st April, 2012.
The aircraft on display is a Catalina PBY5. It depicts the type and size of aircraft that were used as patrol bombers during World War II and was built in the USA by the Consolidated Aircraft Company. It was originally a Netherlands aircraft that was adopted by the Royal Australian Air Force in 1942 and given the registered number A24–30. After the war it was sold to Kingsford Smith Airlines, who used for spare parts. The body was sent to Lake Boga for scrap, but it was purchased by a local farmer and taken to Nyah. The farmer used some parts but left the rest lying under a tree for forty years. His family donated it to the Lake Boga Lions Club who has painstakingly assembled and semi-restored it to something of its former glory.