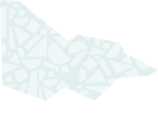 About
Lara RSL Sub Branch. We are members of the Returned and Services League Australia. For further Information about RSL Victoria, see www.rslvic.com.au.
The building we use was formerly the Corio Roads Board, then Corio Shire office until 1937. The centre section was built in 1863, and the wings added in 1923.
It is a heritage listed building and is one of the oldest remaining buildings in Lara.
Our collection
Military memorabilia from all conflicts which Australians were involved.