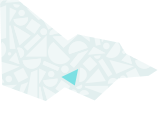 About
Melbourne's Living Museum of the West is a community Museum which actively involves the people of Melbourne's West and others in documenting, preserving and interpreting the richness and depth of the region's social, industrial and environmental history.
Our collection
Melbourne's Living Museum of the West Collection (1984)
This collection is housed in re-purposed industrial buildings located at Pipemakers Park, Maribyrnong, on the banks of the Maribyrnong River. It is predominantly made up of oral histories, printed transcriptions, documents and photographic images (including black and white and colour negatives, and prints and colour slides ? most in the form of a negative archive with contact prints, with a selection of larger prints). Key themes focus on Aboriginal life prior to settlement, migration, work, environment, culture, heritage, industry, women in the community and the everyday stories of the people of Melbourne's West. The collection is a core resource for the Museum?s activities as an ecomuseum (defined in Wikipedia as a museum focused on the identity of a place, largely based on local participation and aiming to enhance the welfare and development of local communities). The collection is complemented by a range of published books, reports and articles, maps plans and drawings, and films held in the Museum?s Resource Centre.
Themes: Building community life