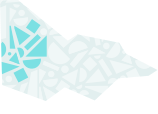 About
12 Apostles Visitor Information Centre - Port Campbell houses a collection of local shipwreck artifacts including the Loch Ard.
Our collection
A 1/60th scale model of the Loch Ard allows visitors to reference the size of the ship against actual hardware including a kedging anchor on display.
An accompanying DVD details the recovery of some of the artefacts on display and tells the story of the final minutes of the 'Loch Ard.'
Also contains a delightful collection of artefacts from other wrecks between Childers Cove and Moonlight Head on display.