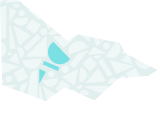 About
Records and artefacts from the establishment of the Loreto Sisters in Ballarat in 1875. The College Archive is the repository of the corporate memory of the College since opening its doors to students on this site in 1875.
The archive exists to collect and record relevant school records as laid down by the College archival policy which includes the collection and registration of historical objects pertaining to the college throughout its history incorporating both the Dawson Street and Sturt Street identities.
Our collection
Items include objects and archives from Loreto Foundations in Australia and South East Asia including items donated to the Sisters for the "Corridor Museum" for student learning at the turn of the 20th century; photographs, manuscripts, correspondence, curios, furniture, clothing, records and religious artefacts.
Themes: Building community life, Shaping cultural and creative life