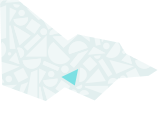 About
The University of Melbourne's music library is named after Louise Hanson-Dyer (1884-1962), the Melbourne-born music philanthropist and one of the world's most renowned publishers of scholarly musical editions.
Our collection
Louise Hanson-Dyer Music Library Rare Collections (University Of Melbourne) (1891)
The rare collections of the Louise Hanson-Dyer Music Library are diverse in both content and origin, with many items dating back to the University Conservatorium?s early years in the 19th century. The manuscript scores are chiefly by Australian composers from the colonial period to the present day, while the printed music includes many early and rare editions of European composers from Corelli to Stravinsky. Rare books on musical topics date from the 15th century onwards, and range from reference works to treatises.
Themes: Peopling Victoria's Places & Landscapes, Building community life, Shaping cultural and creative life