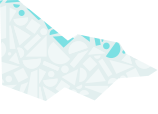 About
The Man from Snowy River Museum and Riley's Village tells the story of Jack Riley who was without doubt, the real man from Snowy River who inspired Banjo Paterson's famous poetry. This epic tale has an endearing place in the hearts of all Australians and is celebrated every year in Corryong at the Man from Snowy River Festival.
Our collection
Upper Murray Historical Society Collection
Local Folk Museum, titled 'The Man from Snowy River Folk Museum', tribute to a local stockman Jack Riley.
Themes: Connecting Victorians by transport and communications, Transforming and managing land and natural resources, Governing Victorians, Building community life, Shaping cultural and creative life